In January, parents from the CASCADE Parents Research Advisory group were invited to talk about their experience to the Senedd's Children, Young People and Education Committees Inquiry. The Committee was looking to explore reforms to the care system and published it's report, If not now, then when? in May.  
Previously, a parent from our group had also given evidence with Dr Louise Roberts on their journey as a care experienced parent at a Petitions Committee review meeting.
So, on Wednesday 12th July, everyone who had contributed to the reviews were invited to attend the plenary debate for the reports in the Senedd building in Cardiff. This gave them the opportunity to hear first-hand the responses from the Welsh Government. CASCADE attended with two members of our Parents group, but there were many others there, including care experienced young people, organisations working in the sector and researchers.  
It was an interesting experience watching a debate live in the Senedd and powerful to see the passion that Committee members had for the report they had produced.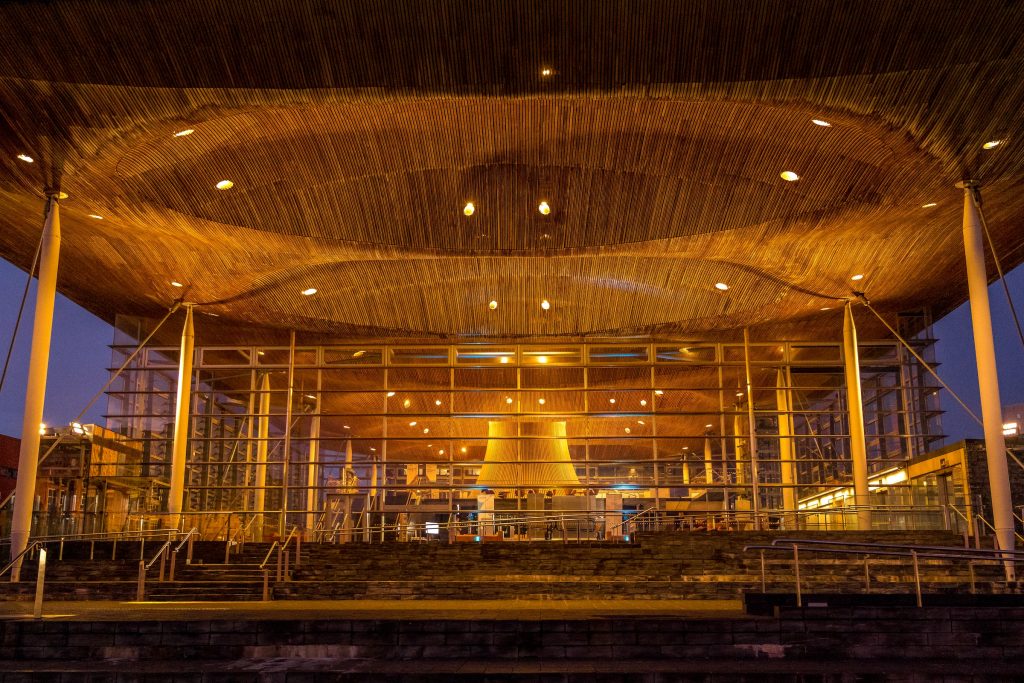 "It was amazing to see things go from the start to the finish, and to see the numbers in the chamber, and that the viewing gallery was full. There wasn't any space and the majority of this was Care Experienced people like me. I was extremely proud and even had a little tear in my eye to see so many passionate and like-minded people there. It's also amazing that CASCADE enable young people to have a voice and to be part of that change. It really does make you feel proud and like you can make change…
…Despite my ups and downs in life, I know I'll be listened to. I am proud to see my name in black and white on ministerial paperwork. I would never have put myself forward if it hadn't been for Dr Louise Roberts and the CASCADE staff. So, I'd like to take this opportunity to thank CASCADE for pushing us, as young people, to always go that extra step…
…I feel very impassioned about the debate and look forward to seeing what's next. On the whole, I found it a fabulous experience to be right at the heart of the action to see things first hand and share in the many arguments, good and bad, that come across from Assembly Ministers from all over Wales. There was a lot of passion from the ministers and from the viewing gallery."
Quote from one of our Parents Group
There's still work to do here, but it was clear from the number of people that attended to watch the debate, there are many people, organisations, researchers, and individuals with lived experience who are committed to making change. This is a reason to be optimistic and incredibly inspiring.