At CASCADE we have a commitment to involving people with lived experience of children's social services in our research. We believe this is a vital part of producing relevant and impactful research. However, it can be difficult for adults and young people to contribute and understand what we do in research. Bridging that gap is an important part of the work that Rachael Vaughan and Elaine Speyer do in our Public Involvement Team.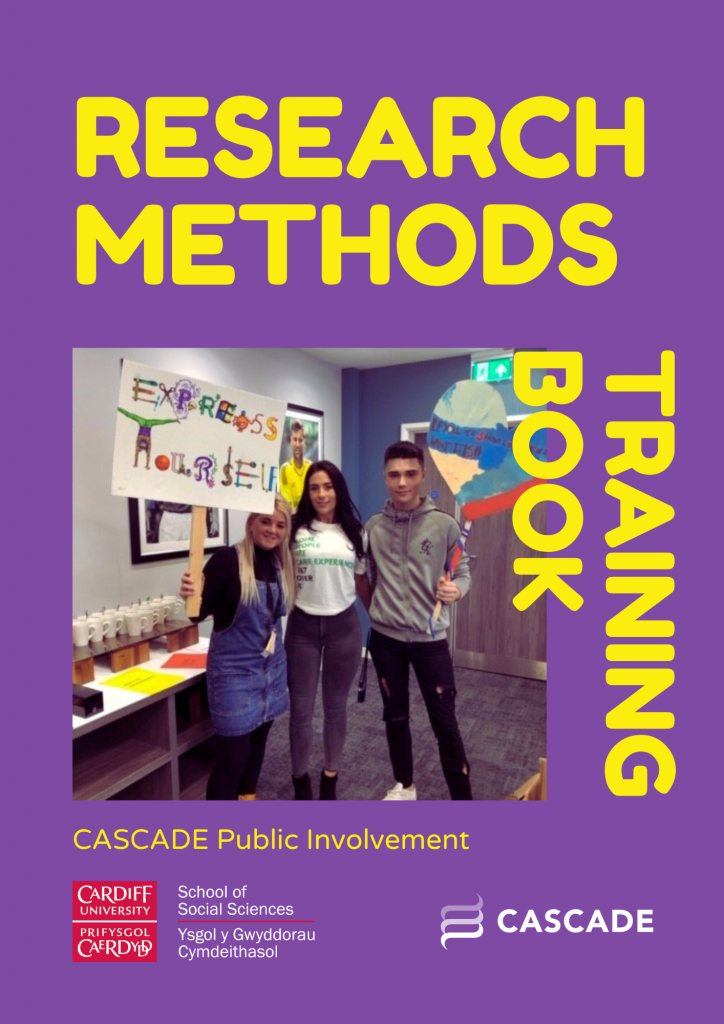 They have developed a fun, interactive and fast paced half-day training session aimed at Young People that guides them through the Social Sciences research process. The session touches on idea generation, the difference between 'quant' and 'qual', different research methods and how and when they are used, ethics and much more. The aim being to leave them inspired in research and better positioned to help us produce relevant research.
We trialed this with young people from our longstanding charity partner 'Voices from Care Cymru' and we think it was a big success! The boardroom setting and spinning chairs may have contributed to this, but the young people brought the best of themselves with curiosity, playfulness and a willingness to learn.
It's fair to say that some of the young people were not entirely sure what they were getting in to, with some of the early hopes for the day focusing on lunch! However, with the willing help of Researchers from CASCADE acting as participants we conducted a crucial piece of quant and qualitative research into sweets, popcorn and pizza dietary habits in a research setting. Concluding that sweets were preferred over popcorn and that some of our researchers may need to cut back on junk food!
We ended the day with two well-developed research plans developed by the Young People.
One to examine the links between Social Worker Case load and Young People's satisfaction using a mixed method approach consisting of focus groups, interviews, surveys, and creative methods.
The other to evaluate the impact of Welsh adaptation of an Australian 'My Story' booklet. The booklet allows young people to write their story and decide what information they would like to share, but not necessarily be asked about all the time.
So, not only are we confident that the young people have a good understanding of research methods, we are delighted to see they are already applying them too. The future of research is safe and we have increased our public involvement effectiveness. Perhaps, we have also taken a step towards developing Peer Research projects.
Our huge thanks to the young people who made it a very enjoyable day and, of course, to Voices for all their continued support.