The mental health and wellbeing of care-experienced children and young people is a major public concern. This has been further exacerbated by the recent COVID-19 pandemic and wider concerns about the diminished availability of mental health support services. A project led by DECIPHer's Dr Rhiannon Evans in partnership with CASCADE and The Fostering Network Wales has been exploring this area in a study titled 'Co-production or adaptation of online interventions for foster care: promoting the mental health and wellbeing of care-experienced children and young people ' (Funded Projects – Triumph Network (gla.ac.uk). The study centralised public involvement and provided meaningful opportunities for those with lived experience to contribute. From October 2020 – Summer 2021 one of our CASCADE Voices members Brittany was a co-investigator. on the study, acting as a Peer Researcher.
Having Brittany as a co-investigator significantly improved the quality of the research study. She also reflected that she enjoyed being involved, and it had significant benefits for her. Since the start of her involvement in October 2020 Brittany has started full-time employment, has given a guest lecture at Cardiff University on being involved in research, and contributed to dissemination activities as part of the wider TRIUMPH network.
Brittany's thoughts on her experience as a Peer Researcher:
"I have been working on all the information documents for young people, developing the interview questions and doing the interviews with Rachael. As part of testing the language in the questions I supported a feedback session with The Fostering Networks young people's group."
"I've learnt how to interview people and how unpredictable it can be. That's the biggest thing I've learnt. I've learnt that research happens a lot slower than I thought."
"I did some training with Rachael on ethics, safeguarding and interview skills.
I think I offer a young person's perspective – on everything!"
Brittany's message to researchers thinking about working with a Peer Researcher:
"I would say it'll be more helpful for them in the long run because someone with lived experience can speak the same language as the participants. They can explain things to young people better and can help both young people and researchers understand the different perspectives."
This project has concluded, and the report can be found here. Well done Brittany and thank you for all your hard work and contribution to this project!
---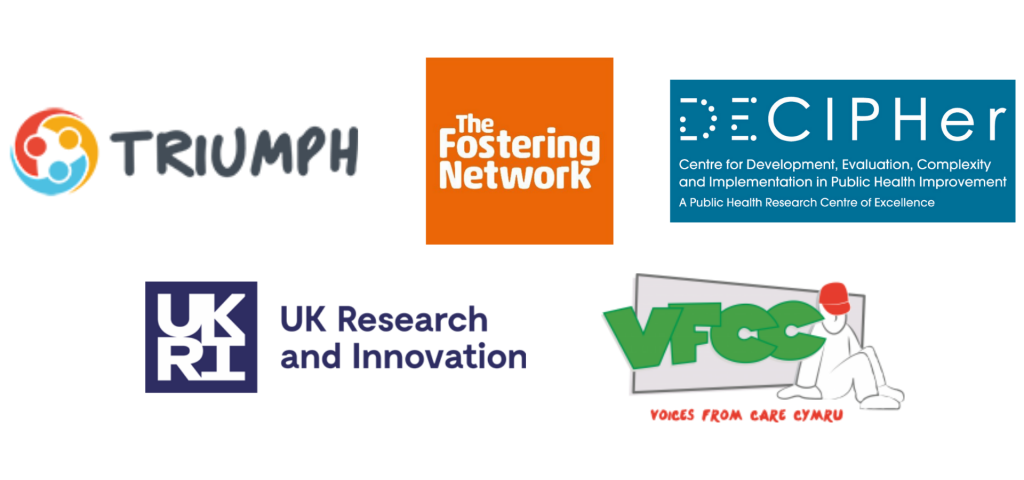 Written by: Brittany (Peer Researcher) & Rachael Vaughan (CASCADE Engagement Manager)